Call Us:   212-537-9190 (New York);     908-403-8608 (New Jersey)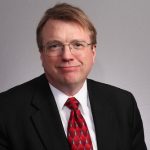 Providing Family Estate Planning in New Jersey and New York.
At our law firm, our focus is "how can we help you create the future you want to have for your loved ones?" We are a family oriented law firm providing adoption and family estate planning services.
Our Family Estate Planning Practice focuses on helping families preserve their assets for their children. Using trusts, we can design a plan that fits your needs and allows you decide when to distribute your assets to your loved ones. Parents with Special Needs Children should establish a Special Needs Trust to ensure their children continue have a good quality of life. Some parents do not want their children to inherit their estate before age 25, fearing that the burden of managing the estate and the assets will be too heavy and also entice young adults to squander their inheritance. A well designed trust can protect money for children's education as well as providing them a means to live on.
Our Adoption Practice in New York focuses on bringing the family together through "kinship" adoption. Our most common cases involve a stepparent who wants to adopt a stepchild. But we have also handled cases in which a young child lost their parents or were unable to have contact with their parents. In this case relatives reached and adopted that young person so that child would have the stability of knowing he or she was a permanent part of the family, that the child now had permanent parents, and a home that a child can say "this is my home and this is my family."
In our Legal Research practice, we do research for lawyers from any United States jurisdiction. We know that laws can vary greatly from state to state. Our lawyers have many years of legal research and writing experience, starting in law school with either law review or law journal writing, and expanding to work in the public and private sector. We have experience in researching out those areas of the law where there seems to be no clear answer, or when courts contradict each other, or in the fine points of law where there may only be a handful of cases to be found on that subject.

Attorney Advertising                                                                                                                                   Copyright 2017
Learn How to Keep Your Family Estate Plan Working
Sign up for our monthly e-newsletter.